Photo courtesy of Mel Brink @ Club Meow
We are going to break down the various ways to purchase Chubbs Bars – from the most expensive, to the BEST value.
You're busy. We get it. You need to save money where you can, but not sacrifice quality. You want the BEST pricing, but you don't have the time to research which package is the best deal for your needs. No problem, we got you. Let's break it down!
Single Bar – $10.97 each
One bar yields 10-12 washes with two lathers, depending on the size of the animal. This option is best for those that want to first try out Chubbs Bars, or grab a new enticing scent to add to their collection! However, buying just one single bar is going to run you the highest cost per bar. Perfect for the home bather with one or two pets. Pick your scent HERE!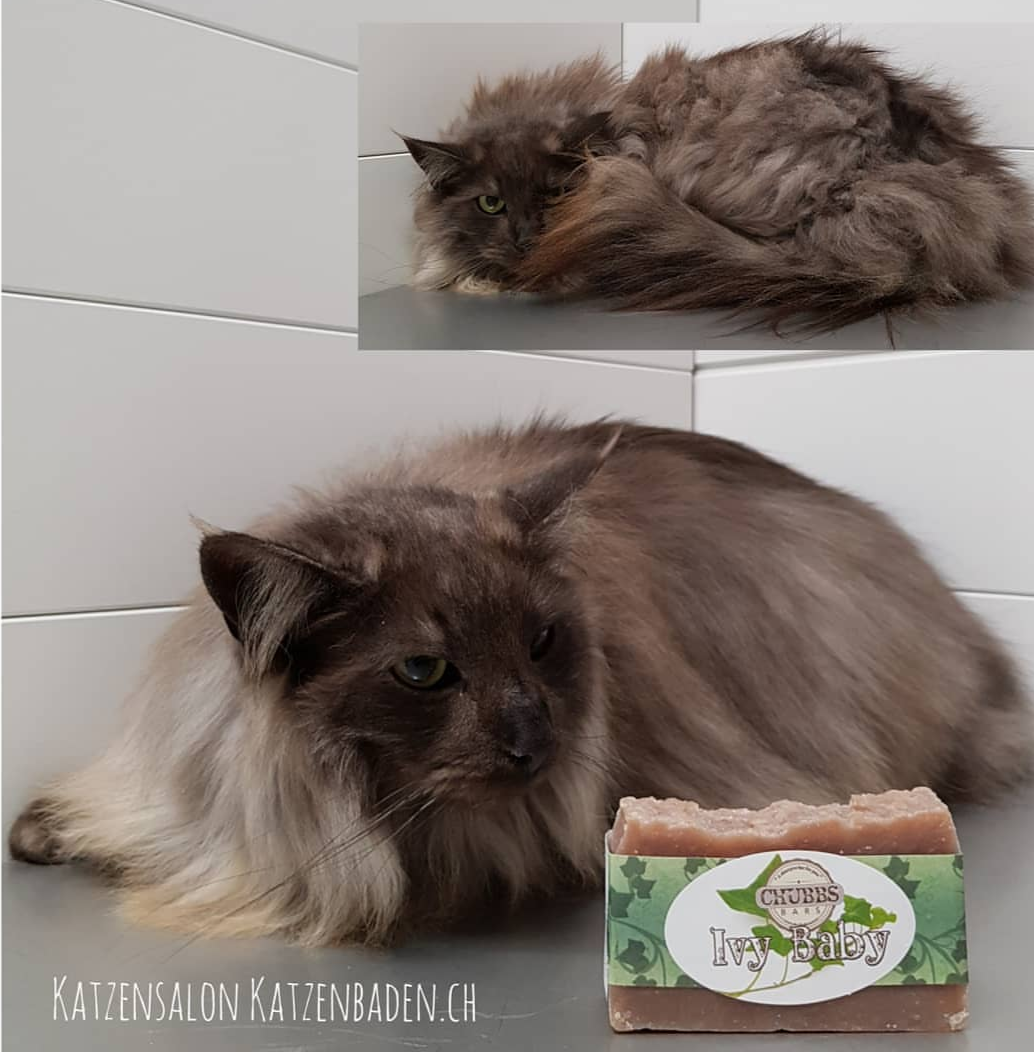 Monthly Sampler – $7.25 each
The sampler includes 4 FULL size bars, which each yield 10-12 washes, so a total of 40-48 washes. Each month our sampler includes 4 different scents, so it is a fun option for those that want to try out our brand new scents each month. This pricing also is the same as buying 1 lb of any single scent. Remember, 1 lb = 4 bars = 1 gallon of liquid shampoo. A great option for groomers that bathe just a few pets a day.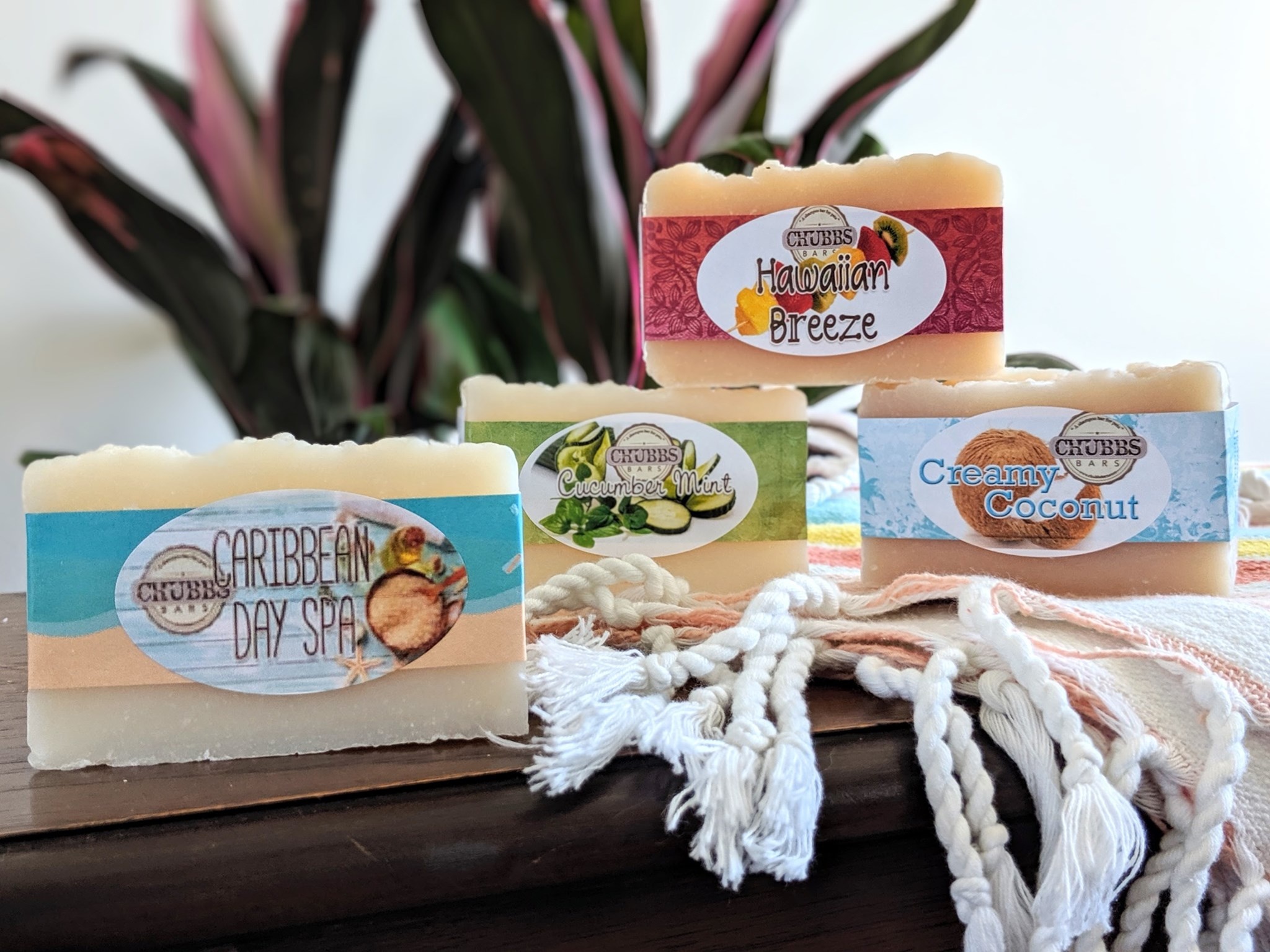 This is a fantastic deal for moderately busy groomers that bathe approximately 10+ pets per day. It also includes FREE SHIPPING! However, you don't have to be a "busy" groomer to enjoy this deal. Simply choose this Groomers Pack and stock up, and enjoy the savings at only $6.00 a bar! Chubbs Bars have an extremely long shelf life, if kept in a temperature controlled environment.
This fantastic bundle gets you 13 DIFFERENT scents at one amazing low price! Choose this package and enjoy our newest and most popular scents, all for only $5.85 a bar. A GREAT option for those also dabbling in retail, as it gives you all our best scents without going overboard. A great deal for groomers who bathe 6-8 pets a day, without breaking the bank.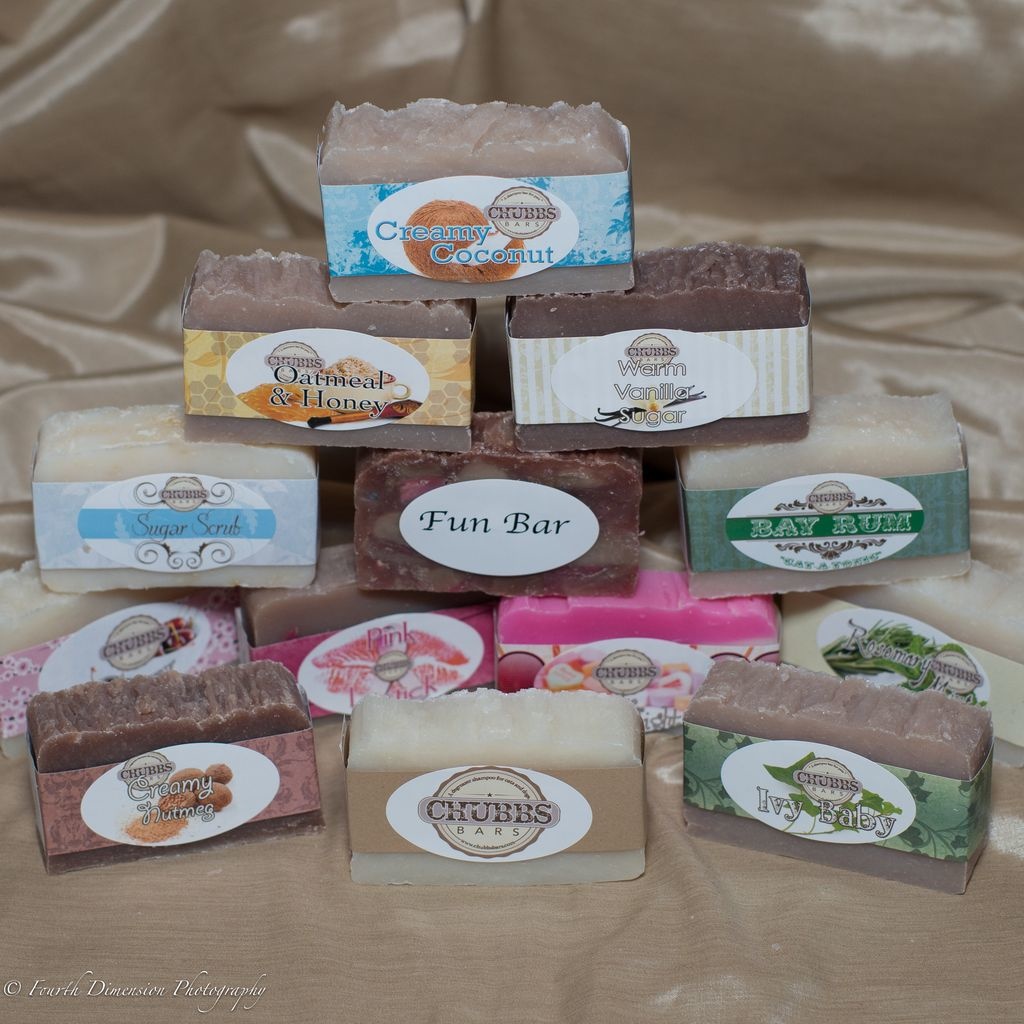 This is a super fun package, that will give you 10 completely different scents for a super low cost! Each one of these bars are a 'sample' size, which means it's about half the width of a regular size bar. So speaking in volume, you are getting 5 full size bars with this one. But instead of going overboard with 10 different full size bars, you'll just be getting a sample size of each! This pack is a super deal for those wishing to try out different scents, but not being too committed. Perfect for those that just bathe a few pets each day.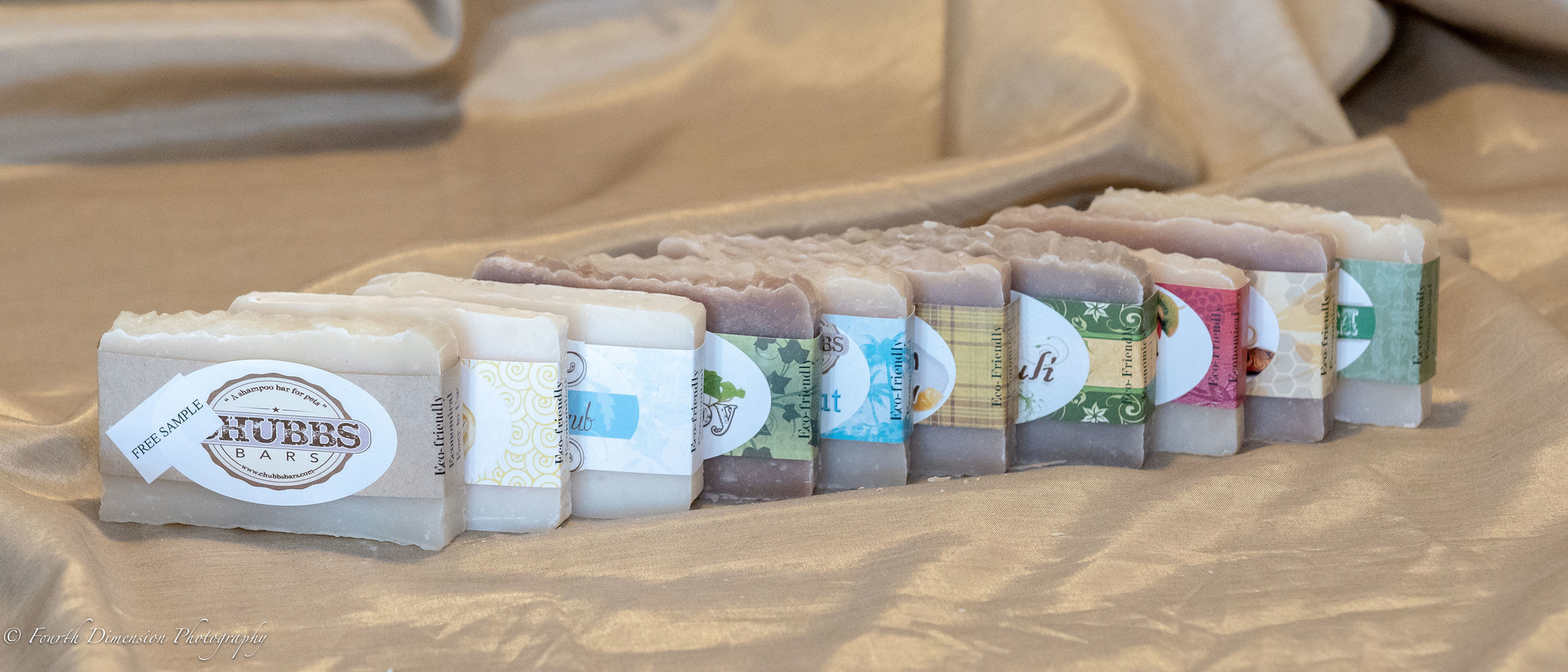 This is the larger version of our Groomers Pack, which totals 10 pounds (or 10 gallons of liquid shampoo!) This is a fantastic deal if you want to stock up, and includes FREE SHIPPING! Remember, Chubbs Bars have an extremely long shelf life, if kept in a temperature controlled environment. Buy in bulk, and save!
You've found it – our very LOWEST and BEST VALUE when it comes to purchasing Chubbs Bars. Our Retail Pack includes a whopping 80 Chubbs Bars, all individually wrapped, so they can be ready for your shelves and your salon! The best part is you'll also enjoy FREE SHIPPING! This is the very lowest bulk pricing you can get. This package includes 20 lbs (or 20 gallons of liquid shampoo!) Tell me where else you can get 1 gallon of show quality shampoo for only $19, INCLUDING TAX AND SHIPPING? Stock up, and save! Enjoy knowing you've saved the most money on product costs with this one. You've hit the jackpot!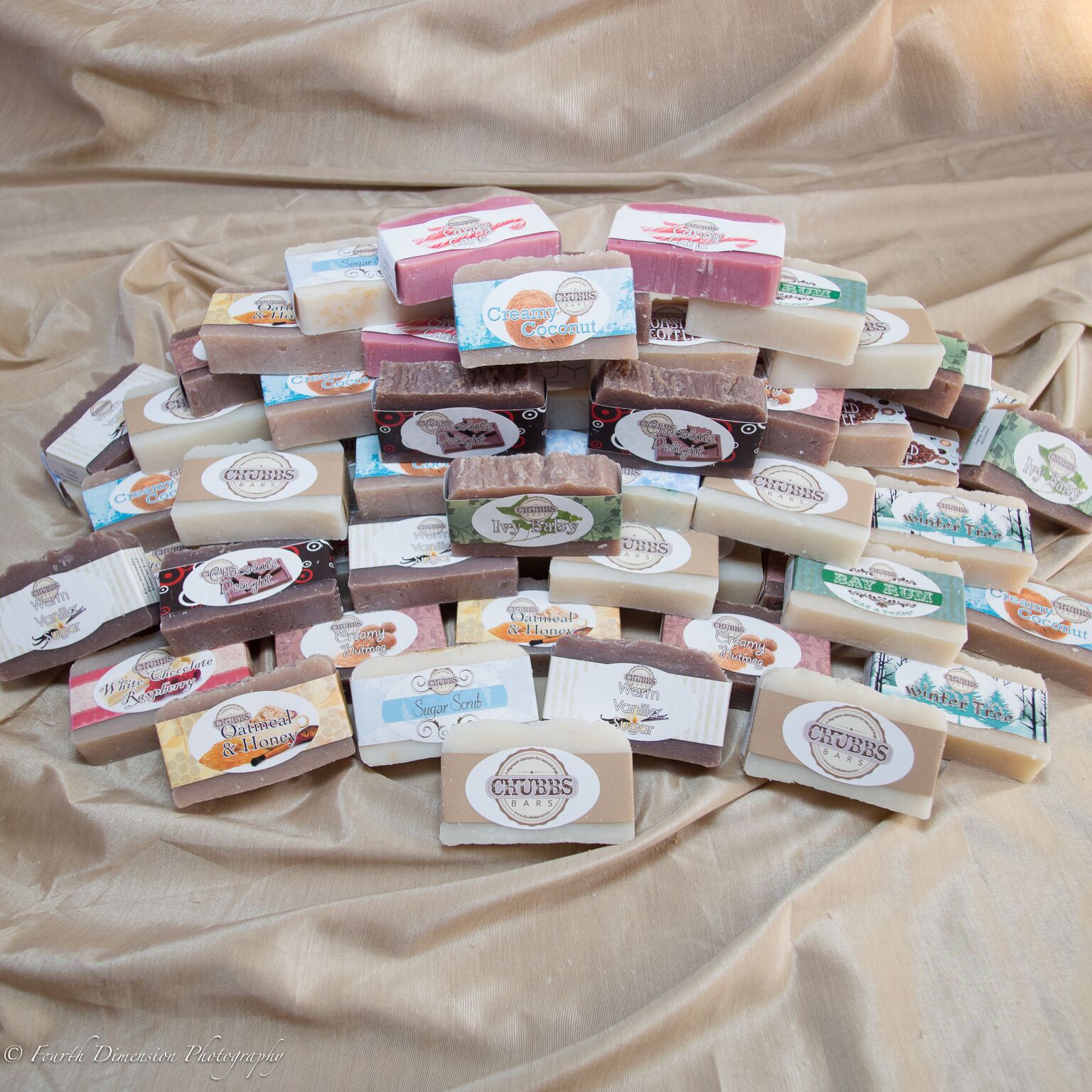 STILL NOT GOOD ENOUGH?
Want some of these same options, but for even CHEAPER? Join our CHUBBS CLUB! Enjoy an additional 20% off these prices, and FREE shipping on EVERY order! Just specify exactly how much you need and which scents you like, and they'll arrive at your door promptly the same time each month. Take the hassle out of ordering, make your time more valuable, and sign up today! Click Here to see our online form.