Give the plastic competition the back seat.
Our very first blog outlined as a beneficial review of Chubbs Bars, and why so many already "Choose Chubbs."
Hi, Future Chubber!
You are here because of course, you are seeking answers as to why so many groomers and pet owners worldwide already "Choose Chubbs." A unique product, Chubbs Bars is a pet shampoo that comes only in a bar form, and in many different enticing scents! Invented by show groomer Danelle German, President of National Cat Groomers Institute, Chubbs are quickly becoming a staple product in grooming salons everywhere for both dogs and cats. With its creamy instant lather, show quality results, color and brightening effects, and a great smelling finish – many users are immediately hooked after just one use. Designed with the pets health in mind, our bars are only made with organic all natural ingredients. Additionally, Chubbs Bars were invented to be more conservative than a liquid shampoo, to help save on grooming costs. If you are looking for that "WOW" factor, and for a product that is safe, affordable, and eco-friendly – then join the many others that already "Choose Chubbs!" If you aren't convinced yet, read through the below highlights of using Chubbs Bars, and how you can get a free sample!
ORGANIC
Chubbs Bars are made with organic ingredients, that are bath and body friendly. Why do you want an organic shampoo product? Because they are free of pesticides and chemicals, and are more gentle on your pet and on your hands. For this reason, Chubbs Bars are great to use on all coat types. While all our bars may be scented differently, they yield the same results. Additionally, our 'unscented' original and 'Sugar Scrub' bars are great for hypo-allergenic needs. While we cannot provide a full ingredient list, we can tell you that all ingredients are safe and have been extensively tested by groomers worldwide on dogs, cats, horses and many other animals. All ingredients are natural enough that you could even eat them! However, I can't claim they would taste very good!
ALL NATURAL
Chubbs Bars uses the term "All Natural" by implying that our shampoo does not contain artificial ingredients or preservatives. Did you know that the most popular preservative found in pet shampoo is formaldehyde? It's not only a toxic chemical, but a known carcinogen! We've done our homework. We know what ingredients to put into a pet shampoo that are safe, and also yield exceptional results. Feel secure knowing Chubbs Bars do not contain formaldehyde, sulfates, essential oils, d'limonene, or other harmful ingredients.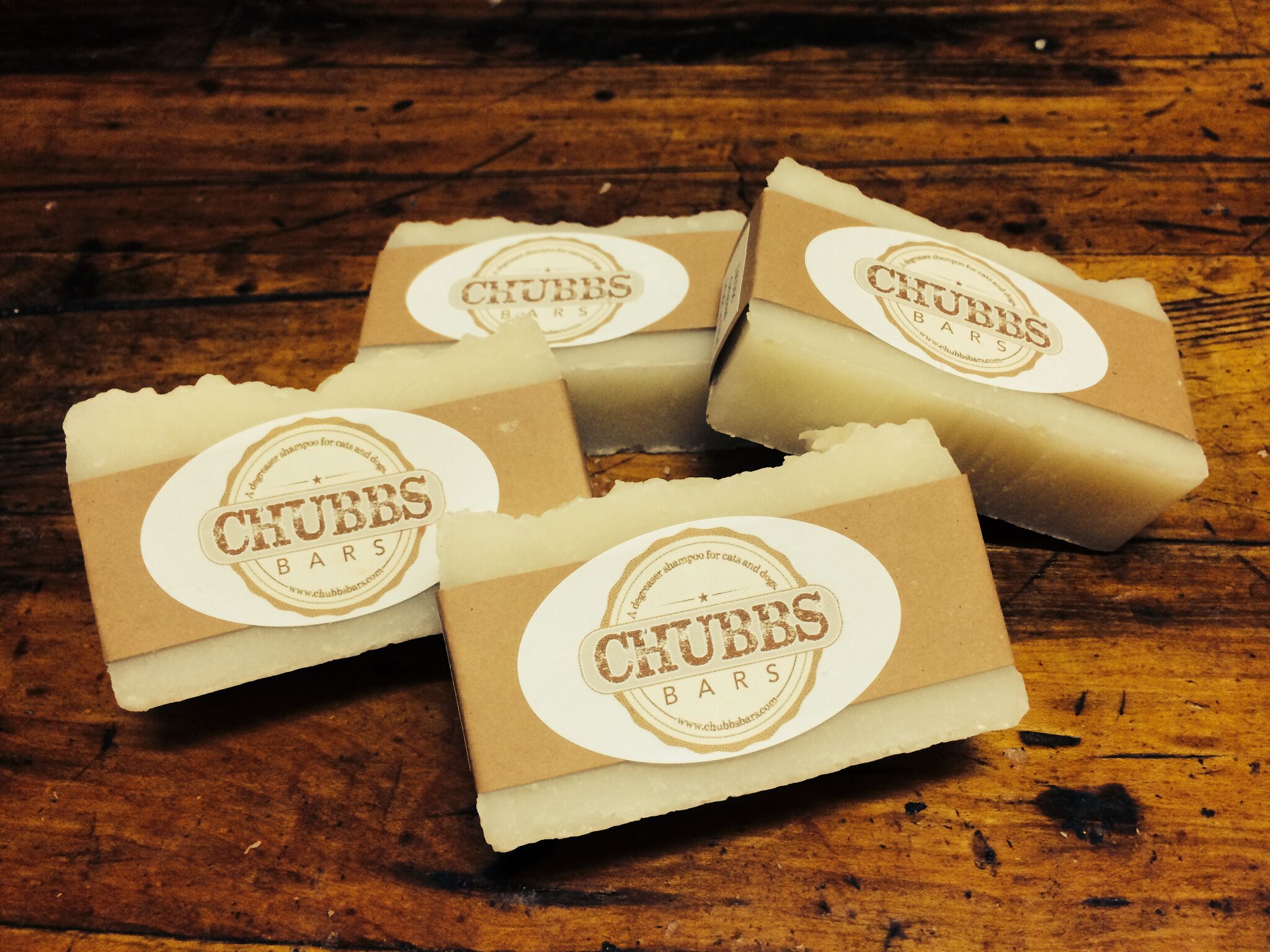 ECO FRIENDLY
Chubbs Bars has done its due dilligence to make sure that our products are earth friendly and plastic free. Our shampoo bars are environmentally safe, and we've made our packaging as safe as possible by eliminating the need for plastic bottles, and keeping packaging to a minimum. Since our product is in a simple bar form, we don't require excess packaging, plastic jugs, mixing bottles, or any other bulky containers. Chubbs Bars are proud to be a "green" product, saving you space and producing less waste for you to deal with.
ECONOMICAL
Chubbs Bars are much more conservative than liquid shampoo, and will cost you less. Did you know that you can eliminate many additional products by just using Chubbs Bars? That means you can forget about wasting time and money on additional products that claim to do different things. Chubbs Bars are an all purpose all in one shampoo; that acts as a degreaser, brightener, whitener, bodifyer, and even conditioner. If you have a healthy pet, Chubbs Bars are all you need! Shampoo in a bar form is also much more direct, and instantly lathers with minimal effort on a wet animal. You can choose to be as conservative or as liberal as needed, with no wasted product dripping down the drain. One bar should yield about 12-15 washes. We say 4 bars is equal to a gallon of shampoo. Using our auto-ship discount, your price each month could be $27.99 for 4 bars, shipping included. A gallon of average shampoo can range $40+ plus shipping costs. So you do the math!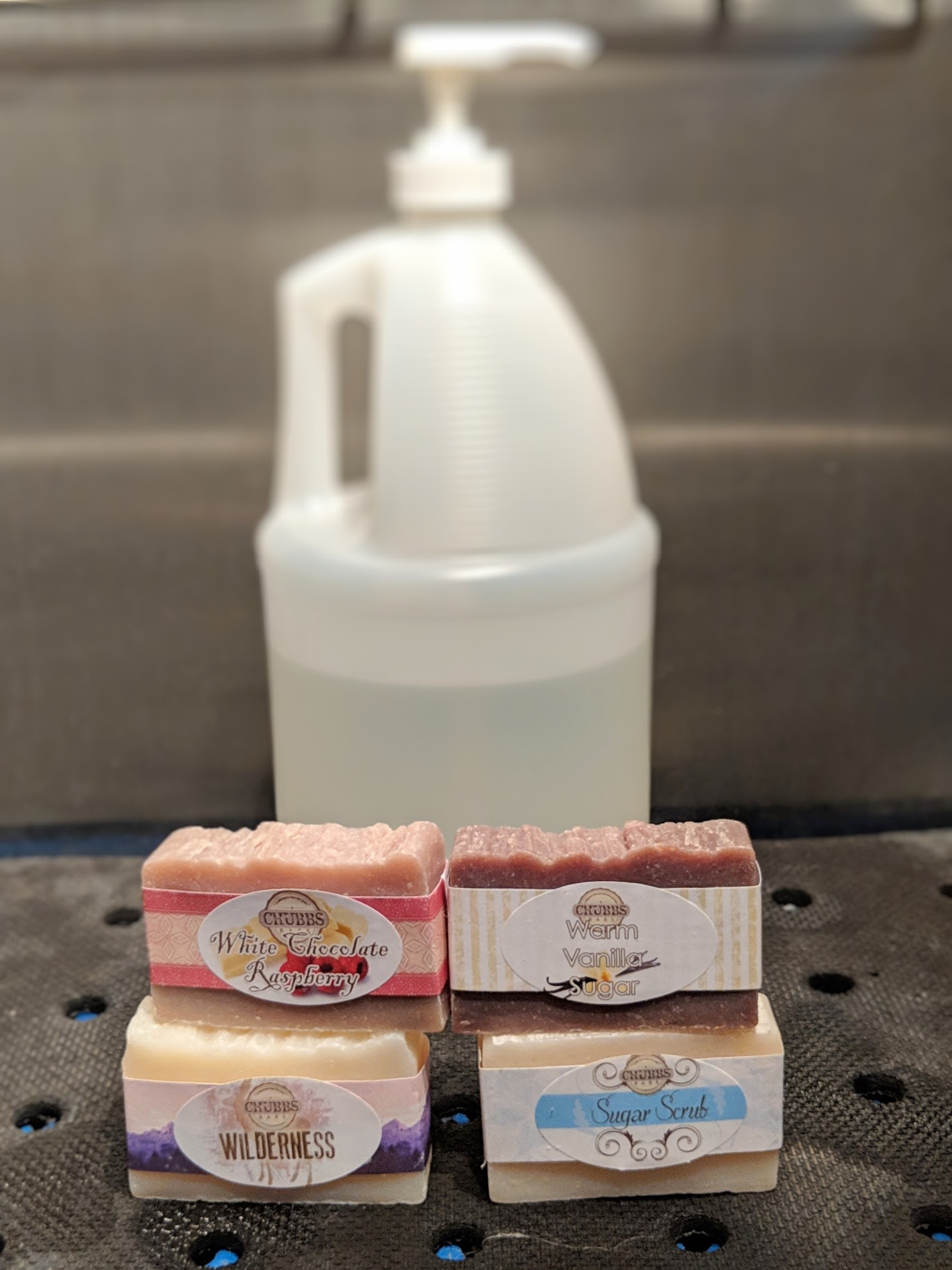 RESULTS
Chubbs Bars were invented by a professional, for professionals. Groomers started giving attention to the shampoo after seeing the show winning results the shampoo yielded. The shampoo is a wonderful coat brightener, and brings dull colored coats back to life while adding magnificent shine. Its mighty whitening power turns yellowing coats back to sparkling white after just one use. Volume and body come back instantly, and no additional products or conditioners are needed for the soft and smooth results. Show cat handler and inventor Danelle German created the product as a degreaser, to meet the needs in an ever-growing professional cat grooming industry. Her Persian Cat, "Chubbs" volunteered to help with the testing process. After a 3 city tour in Australia in 2013, and brand new product sample bars being used on over 43 test cats, Danelle returned home to the US with a high demand for what was now being referred to as "Chubbs Bars." Once word spread, dog and cat groomers alike were intrigued to try this unique shampoo 'bar.' Chubbs Bars are now recognized worldwide, with distributors in 
Canada
, 
Australia
, 
Switzerland
, and the 
United Kingdom
.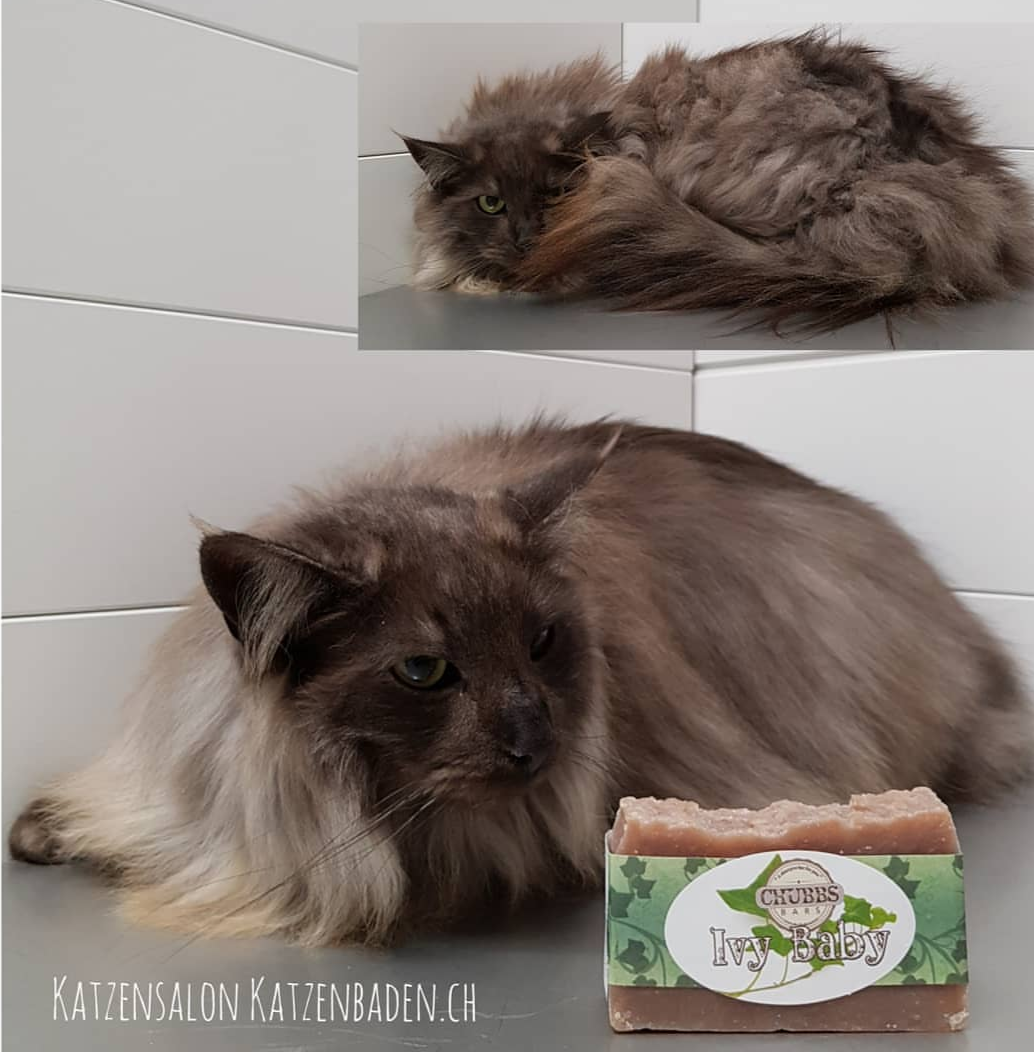 Chubbs Bars Company is proud to be an exclusive shampoo choice for show handlers and salon groomers worldwide. With amazing results, bulk discount and auto-ship pricing, and so many fun and great smelling scents – it's a very appealing choice for grooming salons both stationary and mobile. Our shampoo bars are a wonderful space saver, and are super easy to store or to travel with. Chubbs Bars are proud to be a "green" product, only using all natural and organic ingredients, proven to be safe on all types of pets big and small. If you are a groomer and you are interested in giving Chubbs Bars a try, we guarantee you will love the results. We are positive after just one use, you'll see the many benefits outlined here first hand. You soon, too, will be proud to "Choose Chubbs" and become a true Chubber!