A fun blog overview of what our Monthly Sampler's include, and how we put them together each month. St. Paddy's Edition with fun Chubber submitted photos!
Happy Saint Patrick's Day Chubbers!
We had a lot of fun this month going "GREEN!" Our Monthly Sampler was even in the holiday spirit, as we chose our most fitting bars for this lucky green holiday. Each month, Chubbs Bars come out with 2 or 3 new scents. Sometimes they are brand new never before seen, and sometimes they are seasonal favorites we've brought back into rotation. We then pair them with one or two of our fitting "year round" scents that are available all year, to make a complete set of 4 bars, which equals to one pound of shampoo. (We say that four bars equate to about one gallon of liquid shampoo.)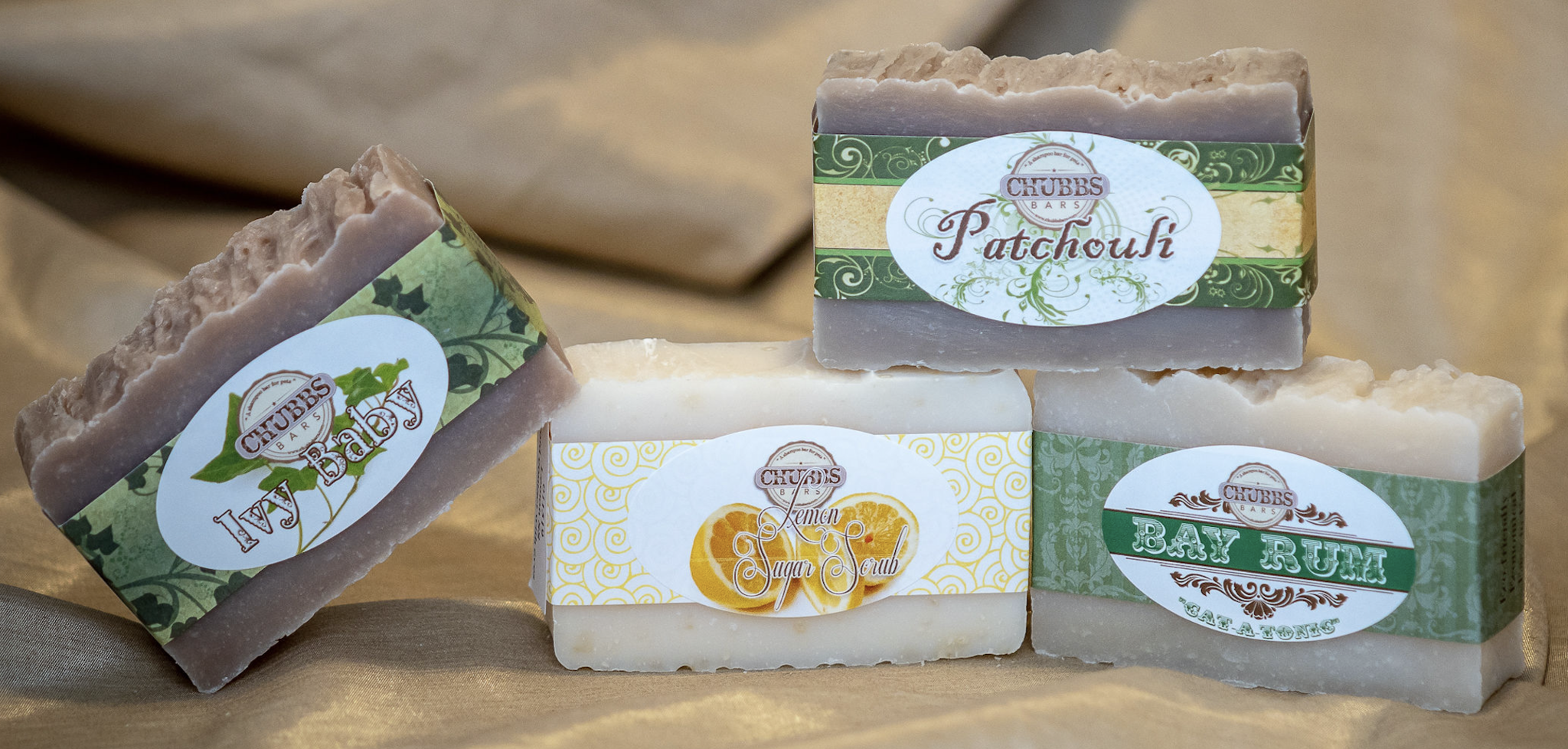 Each month we feature these four bars as our "Monthly Sampler" for an attractive price of $29.00. For March, we brought back a crowd favorite, "Patchouli" which has a deep, earthy and musky fragrance. Our other new scent we featured this month is our Lemon Sugar Scrub, a citrusy take on our regular year round Sugar Scrub. We paired these two new bars with two of our most popular sellers, Ivy Baby and Bay Rum. We only make limited amounts of these samplers each month, so when they're gone – they're gone!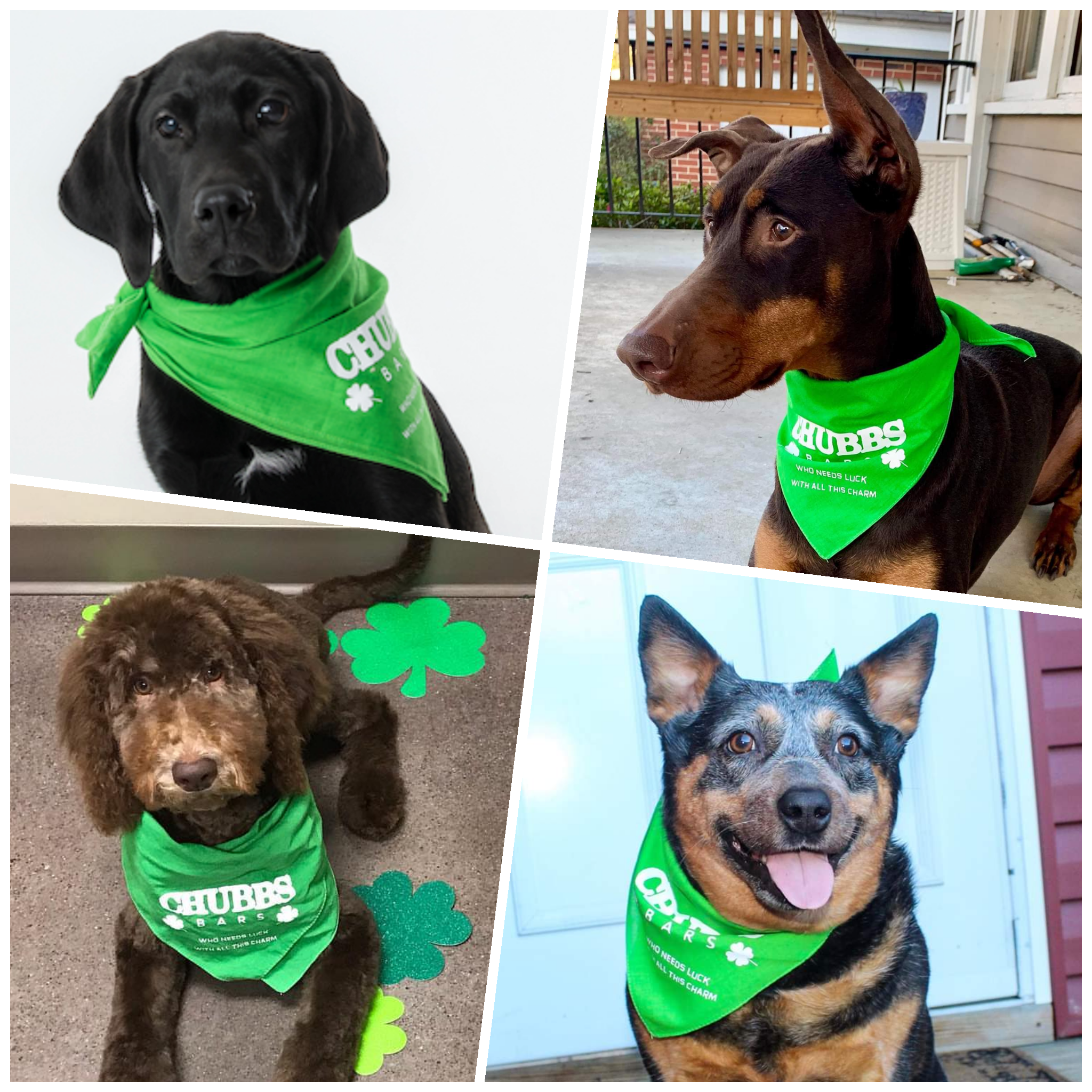 We had a couple fun give-aways already this month, including our Green Shamrock Chubbs Bandana Freebie! Right before the beginning of the month, we offered up our March Sampler "Pre Sale" to the first lucky 7 Chubbers to comment on the Facebook post. These lucky few Chubbers snagged this awesome freebie along with some great new Chubbs scents! Make sure you are staying social with us, so you don't miss out on the next give-away or freebie!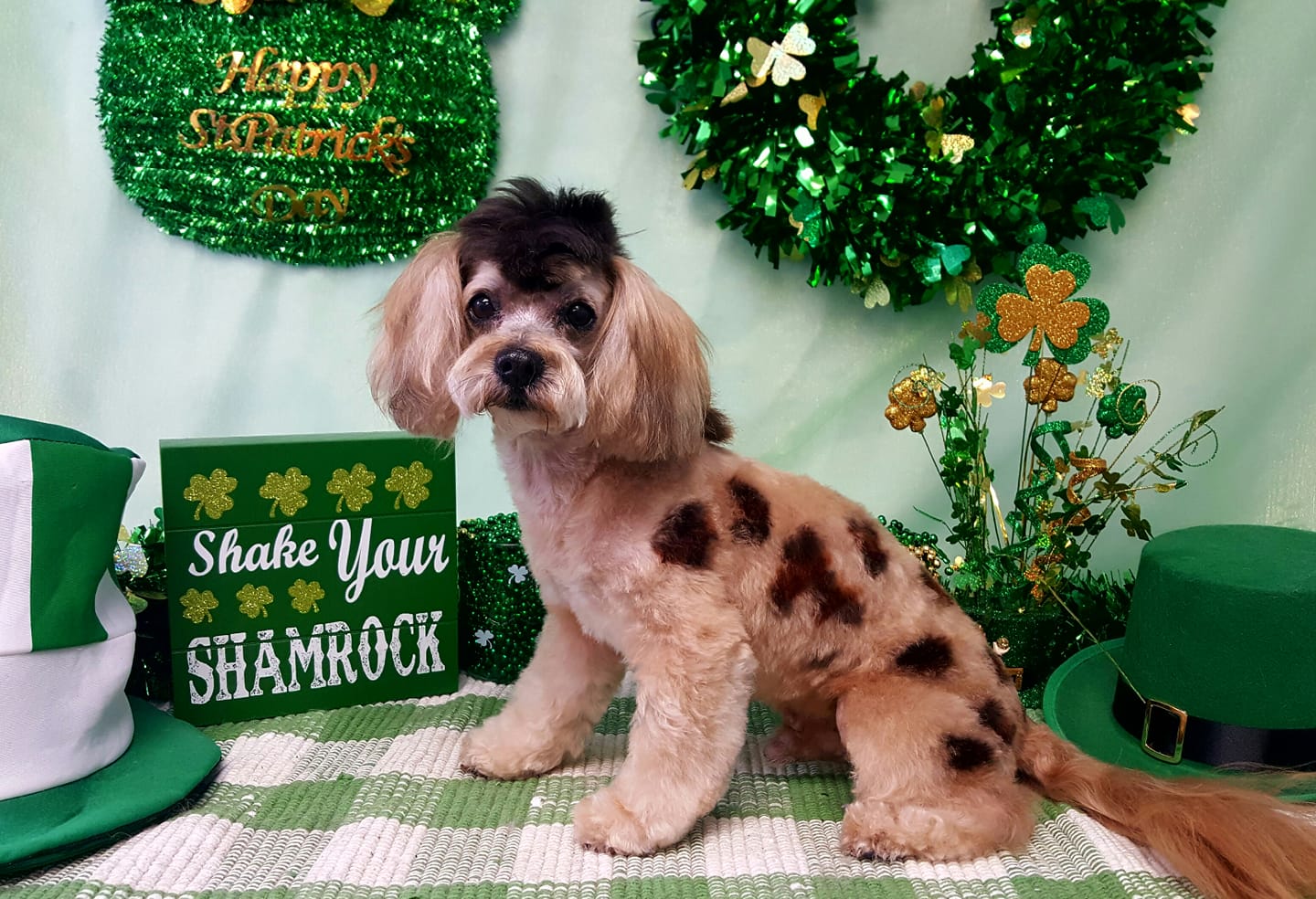 Chubbs Bars paired up this month with 
My Dogs
 Bakery, Daycare & Grooming
 to bring our fans an awesome St. Paddy's Doggie Gift Basket giveaway! The winner received a goodie basket filled with three March Chubbs Bars scents, lots of all natural doggie cookies and treats, along with some green colored toys! My Dogs Bakery is a unique 'one stop shop' offering home made dog treats in their all natural bakery. You'll have a blast treating your pup to a frosted green beer mug cookie, or spoiling them with an organic Chubbs Bar groom with one of their wonderful groomers.
We hope all our Chubbers out there have a fun and safe St. Patrick's Day! "May your blessings out number the shamrocks that grow, and good luck be with you wherever you go!"